brecon beacons dark sky experience
Brecon Beacons Dark Sky Experience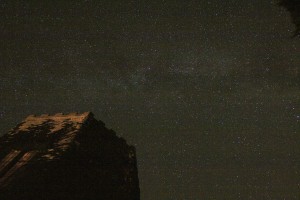 BRECON BEACONS STARGAZING EXPERIENCES
Discover the night sky from the Brecon Beacons with a telescope and experienced astronomer. Dark Sky Telescope Hire organise private stargazing experiences in the Brecon Beacons for individuals, couples, families, and small groups. Our primary stargazing spot is near the Brecon Beacons National Park Centre at Libanus LD3 8ER. Alternatively, we can come to your back garden, holiday accommodation or other outdoor venue with a telescope and our astronomy knowledge for a 1-hour or 2-hour private stargazing experience.
On a moonless night from the Brecon Beacons the sky sparkles with thousands of stars. The Milky Way is easy to see during the late summer and autumn months, and with one of our large telescopes you'll get to view star systems, star clusters, nebulae and galaxies millions of light years away in amazing detail.
Stargazing Experience Nights in the Brecon Beacons are available all year round. Weather Dependent and subject to astronomer availability. For more details and a price please email seb@darkskytelescopehire.co.uk or complete the contact form
BRECON BEACONS STARGAZING EXPERIENCE GIFT BOX
The Brecon Beacons stargazing experience can be purchased as a gift vocuehr inside one of our gift boxes. If you'd like to gift the stargazing experience to a friend or loved one as a birthday gift, Christmas present or to celebrate a special occasion then our stargazing experience gift vouchers could be the answer! The stargazing voucher is valid for 2 years from month of purchase, with the option to extend for a further year free of charge, so as to provide the recipient plenty of time to arrange a date and for us to find a night with some clear sky on which to run the experience for them.
For more details on our Brecon Beacons stargazing experience gift vouchers please see -
1-hour Brecon Beacons Stargazing Experience Gift
2-hour Brecon Beacons Stargazing Experience Gift
Brecon Beacons Dark Sky Accommodation at Llanerchindda Farm
Looking for somewhere to stay? Set within 50-acres of stunning Welsh countryside, Llanerchindda Farm offers catered and self-catering accommodation
to individuals, families and small groups of up to 35 people. Accommodation comprises rooms in the main guest house, as well as a self catering cottage to sleep up to 6 people, and self catering farmhouse that can sleep up to 11. A restaurant serving breakfast, dinner and drinks is available to guests and visitors in the main guest house. To find out more about accommodation at Llanerchindda Farm please visit the Llanerchindda Farm website.